We've had a number of times in our marriage, especially when we were just starting out, that money was seriously tight. Because we know we're not alone in that, f
or the final installment of our series on finances, we want to provide some tips and tricks we have learned over the last seven years of our marriage about saving a few bucks. This list is by no means exclusive so we'd love to hear other ideas that you and your spouse have tried over the years. Just comment below!
1) Ditch cable or satellite TV for Netflix/Hulu
This is something we've been doing for three or four years now. We had hit a point where we realized that all the TV we were watching was stuff we DVRed. With the advent of Hulu is just didn't make sense to pay $70 a month for cable when we could watch it for free on Hulu and for very little on Netflix. Even with the cost of Netflix going up this past year and the development of HuluPlus if you want to watch shows on your TV, Xbox, etc., you still save a good chunk of money.
The only thing we have found we miss out on is live sporting events. You will need to take this into account as you decide if this saving tip fits for your family. Keep in mind though too that with many major sports, there is online streaming packages you can purchase that still saves you a ton compared to paying for cable every month.
2) Workout at home instead of paying for a gym membership
Many gyms now offer fairly affordable memberships fees but nothing beats being able to just work out at home for a one time cost of the purchase of some exercise equipment or a pair of running shoes. One of the biggest things that has worked for me has been working out with the Xbox Kinect. The Kinect is a pretty amazing piece of technology that tracks your whole body via a small camera and allows you to use your Xbox completely controller free. The biggest plus has been the development of workout games that track your calories, put together personal workout programs, mix up exercises each time so you're not doing the same thing every time and really challenges you. Personally, I have never had a better workout. And come on, what better reason can you come up with to get your wife to let you buy an Xbox! ;)
A chair we just fixed last month
3) Learn to refinish furniture
Obviously, this tip is easier when one or both spouses are artistic. But, refinishing furniture really isn't that difficult. Early in our marriage, we used to hit up local thrift shops, antique shops and, to be completely honest, dumpsters or the side of the road. We've found book shelves, coffee tables, tv tables, end tables, mirrors and all sorts of stuff for free or very close to it. Even though some of them were in pretty rough shape all it took was a hand sander from Home Depot, a screw or nail here and there and then a fresh coat of paint or stain and the pieces were like brand new. Sometimes you end up really loving what you create. Just tonight we were talking about how much we love our coffee table which was a piece we rescued from going into a dumpster at our alma mater.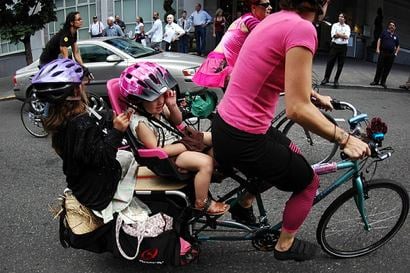 4) Figure out a way to make it with one car
This was probably one of the most difficult things we did to save some money but it was well worth it. Granted, at the time we lived within walking distance of my office so it could have been even more difficult. Between what we saved on gas and on a second car payment we were able to really take a big chunk out of the student and personal loans we had at the time. It was definitely a sacrifice that was well worth it for the season we endured it.
This is such a fantastic book written by a mentor of mine. The book offers 106 different ideas to help you and your family live more simply. Not all of the suggestions in the book directly impact finances - some address issues like balance in your schedule or eating habits - but many of them do. It;s kind of a cause and effect; make your life more simple and it costs less to live.
That sums up some of the big things we have done in our lives. What have you and your spouse tried that helps you save money?
The Money Series:
Part 1:
Starting the Money Conversation
Part 2:
Building a Budget
Part 3:
Deciding What to Give
Part 4:
Do We Really Need That?
Part 5: Cutting Corners: Tips for Tight Budgets (You're reading it!)